You and Your Instrument: Peter
You and Your Instrument
Peter (trumpet)
Q. When did you first start playing your instrument?
Eons ago when I was 26!     1981
Q. What or who inspired you?
Just loved the sound of the trumpet
Q. Who taught you?
This was threefold!  A friend at first, then private tutor, then on the spot training at BCB!  Pamela, my wife, was a founding member of BCB and played 1st flute/piccolo for many years. She encouraged me to join and learn.
Q. Which bands have you played in?
Just Beckenham Concert Band …. 
Q. Name three highlights of your band playing career.
Combined concert with a band from USA, part of bands across the sea tour.




I think we had 10 trumpets !!!!

Playing on the top deck of an open top double deck bus, I think at the coast

Annual BCB concert with guest artists playing at the Bromley Civic Centre
Q. Name one thing you would like to do in the future with BCB.
Concert/s at National Trust properties, Scotney Castle, Sissinghurst, Batemans.
Q. Please provide a photograph or two if you can of yourself playing or engaging in a musical activity.
See picture: Bexhill on Sea – 1990 with the Beckenham Concert Band under the direction of Ken Messenger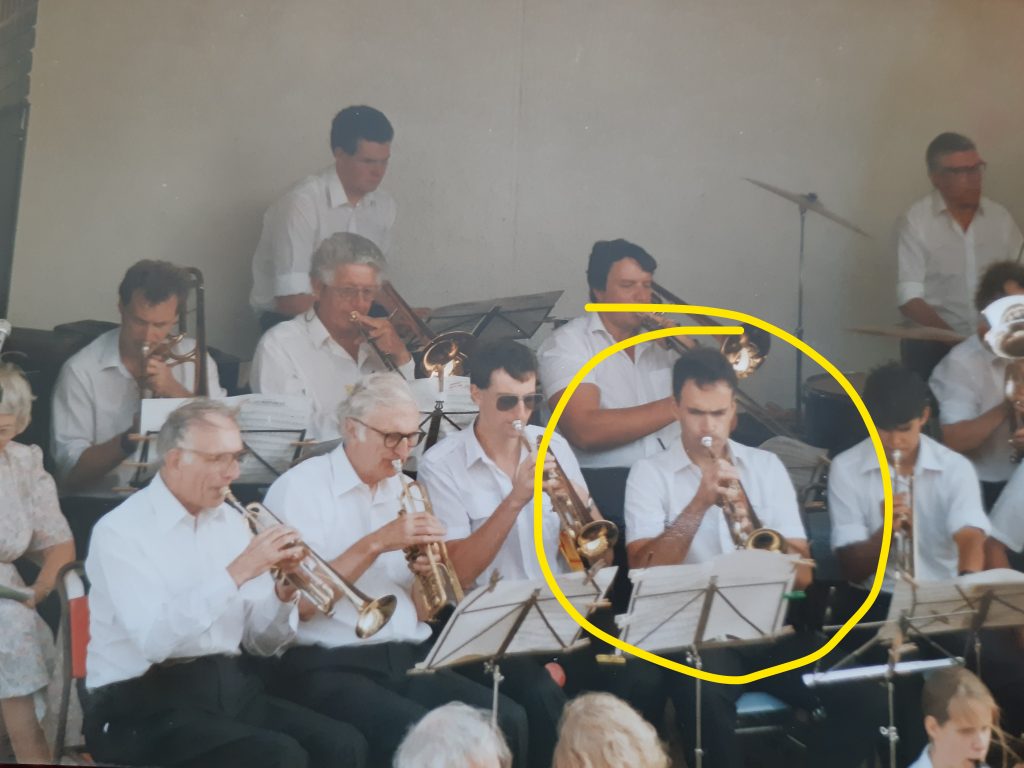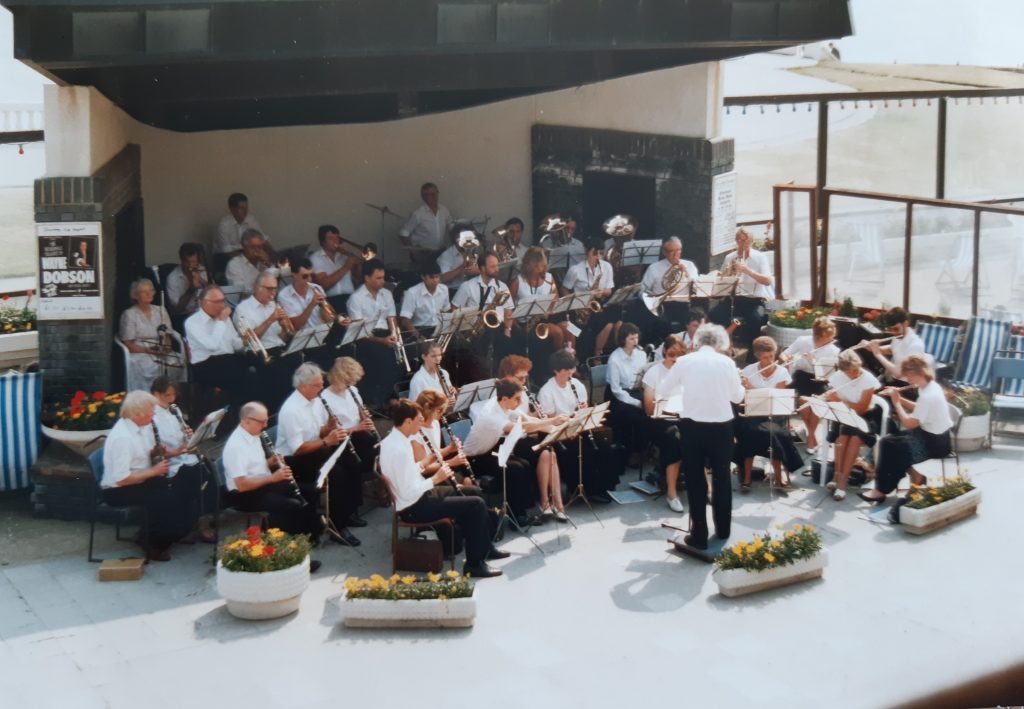 Beckenham Concert Band 1990 – Bexhill – Conductor: Ken Messenger