Hire the band
The Beckenham Concert Band undertakes a wide variety of musical performances each year. We have listed some examples below to give you an idea of the range of the band's services and types of event we can support – we are always happy to take on other types of work too, and enjoy a challenge!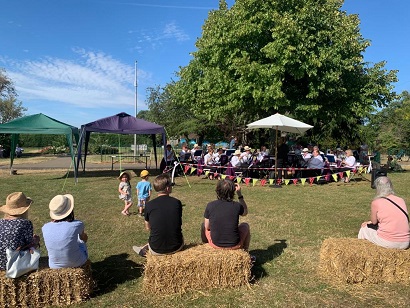 Fundraising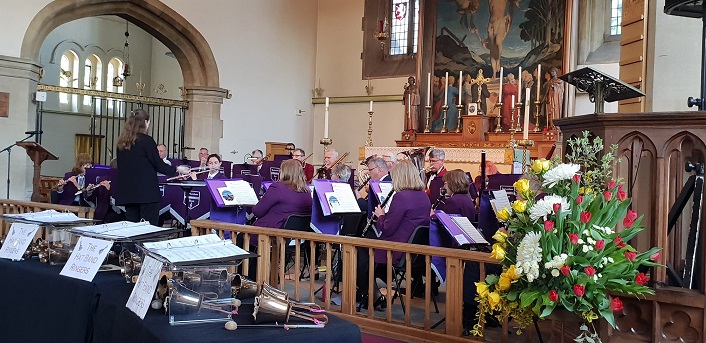 We can help you raise money for your charity or good cause, whatever the occasion or venue. Our concerts typically raise hundreds of pounds for charities as well as helping to raise awareness of your cause.
Concerts
We perform concerts to suit all musical tastes, and can also provide a programme with your choice of musical theme. We are also very happy to perform with singers, choirs and other musical groups.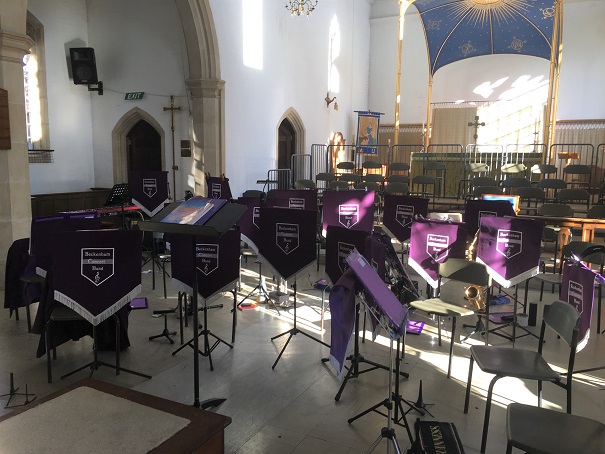 Christmas Entertainment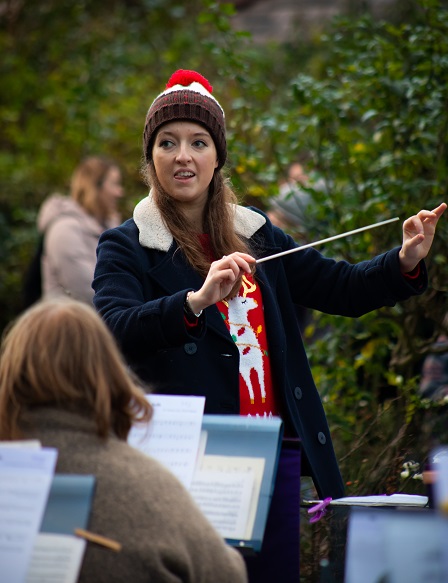 Nothing beats the glorious authentic sound of a band playing carols at Christmas. We are very active over the Christmas period, playing at local and major fundraising or community events, so book early!
Open Days
and Special Events
We perform at company premises, schools open days and retail special events providing background music and entertainment.
Corporate Events
We can provide tailor-made concerts for your business or corporate social or promotional event, to entertain your shareholders, clients and staff.
How much do we costto hire?
Pricing is dependent on: Duration of the event, Location (within M25 or outside) and our incidental costs
Our fees for events typically range from £300 (July 2023). We are happy to discuss this depending on your needs.
Fees and Payment Terms
Depending on the type of event, the Band can be booked on a fixed fee basis or a share of event revenues.
Where does the money go?
As an amateur musical organisation, individual players receive no fees for playing.
All funds received from bookings go towards our rehearsals – venue and conductor, the purchase of new music and band admin costs.
To enquire about Booking the Band or for further information, please e-mail the Concerts Secretary at concertsec@beckenhamconcertband.com