About the band
Now in its forty-fifth year (2023), the Beckenham Concert Band was founded by local musician, Ken Messenger. Averaging around thirty members, the band is a community group who attract local amateur wind, brass and percussion players.
In demand for events, the Band averages around ten concerts per year. During the summer season the Band can be found at bandstands, such as Eastbourne and Broadstairs and playing for park events organised by local friends groups. The band plays for concerts, often for charities, in indoor local venues and further afield. Sometimes with a more formal repertoire, but always with a range of popular music that will suit a wide audience. Recent charities supported have included The RNLI, St Christopher's Hospice, the Living Well Food Bank and Family Link.
The band likes to collaborate with other musical groups. Recent examples have been with The Downland Chorale (2022) and the Royal Free Hospital Music Society (2023).
The Band admits Adults and Young People (from 15+) as members. We have a Safeguarding procedure in place for the protection of vulnerable people. You can see details and points of escalation here.
Musical Director – Dimitri Chrysostomou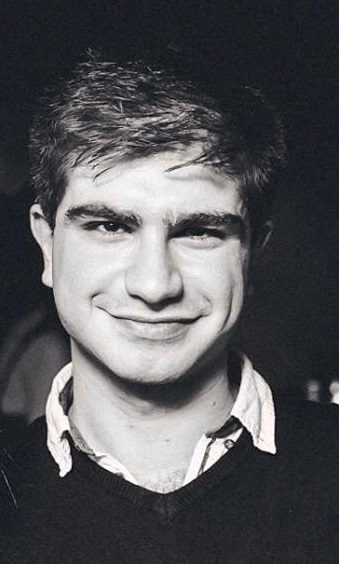 The Beckenham Concert Band is very pleased to announce Dimitri Chrysostomou as their new musical Director from September 2023.

Born and raised in London with Cypriot roots, Dimitri studied music from a very young age, making the decision to pursue it as a career in his late teens. Dimitri read music at the University of Birmingham where he specialised in Eastern European orchestral music, orchestration and solo performance.

Dimitri currently works across the south of England with the Long Ashton Orchestra and the South London Symphonic Winds. Additionally, he has guest conducted with the Symphonic Winds of North London and the East London Community Band.

During his time at Birmingham, Dimitri studied classical Saxophone with Anna Brooks at the Royal Birmingham Conservatoire and graduated with the highest performance marks in his cohort. Dimitri was privileged to be given the opportunity to conduct the University of Birmingham Wind Band where he worked with British composer Philip Sparke to prepare and conduct the UK premiere of Philip Sparke's Wind Sketches in 2015.

Since university, Dimitri has continued to develop his conducting, studying with Howard Williams and John Farrer, and has also been invited to study conducting under esteemed Finnish pedagogue, Jorma Panula. Dimitri has a wide variety of performance experience, ranging from string quartets to wind bands, symphony orchestras and choirs. Highlights include performances with the Royal Philharmonic Orchestra, Bohuslav Martinů Philharmonic Orchestra, and eight European tours. Alongside his conducting work, Dimitri also teaches music and is the Operational Manager for the London Conducting Workshop.

Dimitri is very excited to take over the baton from Felicity Cliffe and to work with the Beckenham Concert Band. He is looking forward to building on the excellent work Felicity has achieved with the band already.